The Bears Ears Inter-Tribal Coalition
In July of 2015, leaders from the Hopi Tribe, Navajo Nation, Ute Mountain Ute Tribe , Pueblo of Zuni, and Ute Indian Tribe founded the Bears Ears Inter-Tribal Coalition. Each Coalition Tribe exercises its inherent right to self-determination by appointing a delegate to represent its interests in the Coalition's work, in tandem with an MOU signed by all five Tribal councils that invests power in and ascribes limits to Coalition activities. In this way, we are distinct from a typical non-profit or grassroots organization because we are an extension of each Tribe's sovereign authority. The Coalition Tribes are unified in the effort to protect this landscape we call Hoon'Naqvut, Shash Jáa, Kwiyagatu Nukavachi, Ansh An Lashokdiwe, in our Native languages, all of which mean "Bears Ears." Today, a total of 30 Tribes have expressed support for protecting the Bears Ears landscape for all future generations. We are pursuing this goal by working collaboratively with our partners to immediately address needs on the landscape and by developing a land management plan for the greater Bears Ears landscape (1.9 million+ acres) that is rooted in our Indigenous perspectives and place-based conservation strategies, developed over centuries. This land has been occupied before the United States was a country and we continue to exercise our political sovereignty in our advocacy for Bears Ears and use of Traditional Ecological Knowledge to improve management of this sacred place in a manner that promotes its resilience for all to enjoy. Please note, the Coalition does not directly handle any inquiries or questions about the Hopi Tribe et al., v. Donald J Trump et al., lawsuit nor does the organization collectively deal with the case.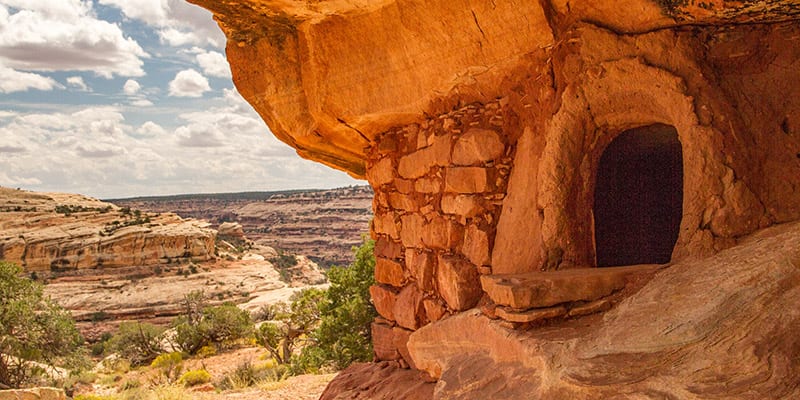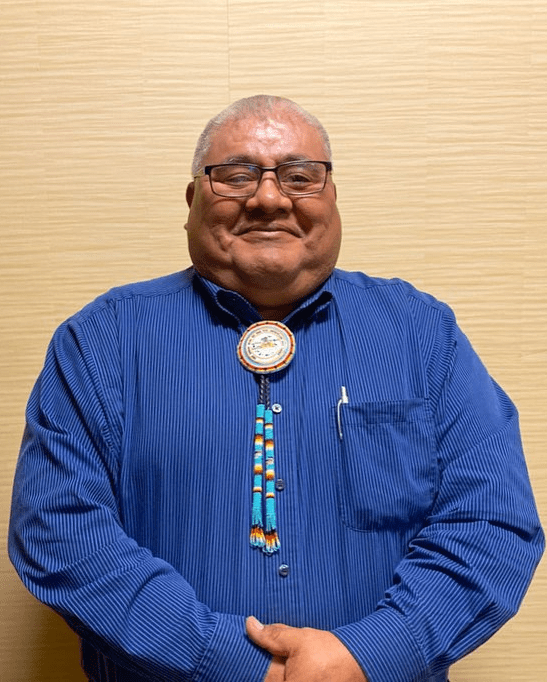 Malcolm Lehi
Malcolm Lehi is a councilman for the Ute Mountain Ute Tribe and serves as Co-Chair for the Bears Ears Inter-Tribal Coalition. He was part of the group who worked to establish the original Bears Ears National Monument in 2016.
Carleton Bowekaty
Carleton Bowekaty is Lieutenant Governor for the Pueblo of Zuni and currently serves as Co-Chair for the Bears Ears Inter-Tribal Coalition. He is a U.S. Army infantry veteran who served three tours in Iraq and was awarded the Meritorious Service Medal, Army Commendation Medal, and the Iraq Campaign Medal.
Clark Tenakhongva
Clark Tenakhongva is the Vice-Chairman for the Hopi Tribe and represents the Hopi for the Bears Ears Inter-Tribal Coalition. He was born in the Village of Ho'atvela on the Hopi Reservation and is a member of the Rabbit and Tobacco Clans. After attending a boarding school in Riverside, California, he enlisted in the United States Army. Upon returning home to Hopi, Vice-Chairman Tenakhongva become involved with tribal law enforcement and judicial services after taking a job as a Deputy Prosecutor. He went on to fulfill his lifelong interest in public service and education by becoming involved in the Hopi Education system as a member of various Community School Boards. In 2000, Vice-Chairman Tenakhongva took a Counselor position at the Hopi Office of Veterans Affairs and volunteered as a DJ on the KUYI Hopi Radio, eventually starting his professional recording career with Canyon Records. All four of his released albums have been nominated for a NAMMY (Native American Music Award). He is a traditional farmer, rancher, and artist.
Hank Stevens
Hank Stevens represents the Navajo Nation for the Bears Ears Inter-Tribal Coalition. He is a community member of Naatsis'áán (Navajo Mountain), and has also served as one of the Coalition's Co-Chairs.
Myron Lizer
Myron Lizer respectfully serves as the Vice President of the Navajo Nation. Since taking the Oath of Office on January 15 th , 2019, Vice President Lizer brought a wealth of knowledge in relational marketing and business development as a honed entrepreneur and accountant. Vice President Lizer served on various business boards, private school boards, guided congregations as a bi-vocational pastor, and proactively participated in tribal advocacy. Vice President Lizer earned a Bachelor of Arts Degree in Business Administration from Fort Lewis College in Durango, CO in 2006 and has over 30 years of entrepreneurial experience. Vice President Lizer proudly accepts to represent the Navajo Nation to protect Bears Ears as a co-representative of the Bears Ears Inter-Tribal Coalition.
Shaun Chapoose
Shaun Chapoose is Tribal Chairman of the Ute Indian Tribe. He lives on the Uintah and Ouray Reservation and is an Uncompahgre Band representative of the Business Committee for the Ute Indian Tribe. Shaun is an official representative for the Bears Ears Inter-Tribal Coalition. He has experience working with all of the Federal agencies and all facets of tribal business from oil and gas management, environmental, farm operations and cultural rights.
Terry Knight
Terry Knight is a respected spiritual leader from the Ute Mountain Ute Tribe and serves as the Ute Mountain Ute Tribal Historic Preservation Officer and as a representative for the Coalition. He has served as both a councilman and the chairman of the Ute Mountain Ute Tribe. Terry has a degree in political science from Fort Lewis College and is a veteran of the U.S. Air Force Black Sheep Squadron. He has worked in archaeology field work and associated projects since the Ute Water settlement in 1988 and is the Native American Graves Protection and Repatriation Act (NAGPRA)/ American Indian Religious Freedom Act (AIRFA) liaison to local, state and federal agencies for Ute Mountain Ute. Terry also serves as the Beardance Chief and Sundance Chief.
Patrick Gonzales Rogers
Pat Gonzales-Rogers supervises the staff and the direction of the tribal land management plans for the Bears Ears Monument. Prior to coming to the Bears Ears Inter-Tribal Coalition, Pat was most recently the Senior Tribal Policy Advisor at EPA. He has also served as the Director of the Office of Hawaiian Affairs (OHA) Washington, DC Office, where he was in charge of OHA's Federal Advocacy, legislation and congressional affairs. Previous to OHA, Pat was at the Yale School of Management where he was the Interim-Director of the Executive Management Programs for Tribal Leaders. From 2007 to 2012 Pat was the Senior Advisor for Tribal Affairs, as well as the Chief of Congressional and Legislative Affairs for the US Fish and Wildlife Service. Prior to joining the Fish and Wildlife Service he was a "special policy consultant" to the Democratic Governors Association in 2005. In 2004 Patrick was the Director of Policy for Governor Bill Richardson of New Mexico. He has also served as Senior Policy Advisor for the US Affiliated Pacific, Special Assistant at the Administration for Native Americans, and as General Counsel to the US Senate Indian Affairs Committee, then chaired by US Senator Daniel Inouye. Pat holds a Bachelor's degree from UH Mänoa, where he also played football, and is a graduate of the University of New Mexico School of Law. Email Patrick: pbrogers@bearsearscoalition.org
Charissa Wahwasuck-Jessepe
Charissa Wahwasuck-Jessepe oversees and manages the administrative, financial, programmatic, and organizational activities of the Coalition to ensure consistency with and adherence to the mission and vision of Tribal Leadership and the Executive Director. Additionally, she oversees the Native American Student Intern program, providing mentoring and professional development opportunities for aspiring Native leaders. Prior to joining the Coalition, Charissa was a Project Coordinator at Norterre, a first-of-its-kind health community in Liberty, Missouri, assisting in the creation and implementation of organizational policies and procedures. Prior to that she was a City Management Fellow with the City of Topeka, gaining experience in strategic planning, project management, and community engagement while working in the City Manager's Office and Finance and Utilities Departments. Charissa was also a Legislative Fellow at the Office of Hawaiian Affairs in Washington, D.C. assisting in advocacy and policy efforts for Native Hawaiians and greater indigenous communities. She has a BS in cultural anthropology from Wichita State University and an MPA from the University of Kansas. Charissa is a member of the Prairie Band Potawatomi Tribe in Northeast, Kansas. Email Charissa: cjessepe@bearsearscoalition.org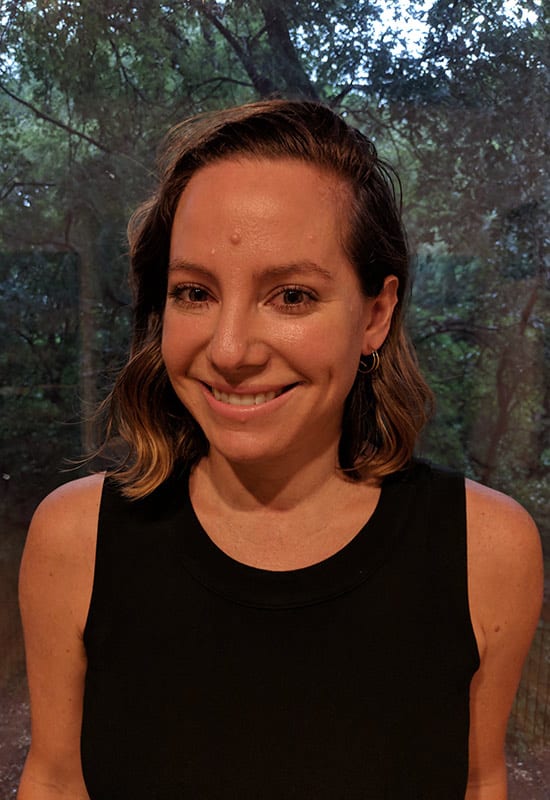 Keala Carter
Lead Advocate and Public Lands Specialist
Keala Carter has the dual responsibility of managing the Coalition's engagement with any public policy, agency, NGO, or partner nexus, and serves as the Project Lead in the land management planning process. Originally, from Kauai, HI, Keala received degrees in Sociology and Environmental Studies from Princeton University and a Master's in Environmental Law & Policy from Vermont Law School. During the course of her career she has supported Clean Energy and Climate industry group at Covington & Burling, LLP, served as a policy aide supporting Senator Schatz's portfolio with a focus on Environment, Alternative Energy and Native Hawaiian issues and spent time working on the ground convening environmental mediations under the direction of Peter Adler (former Director of the Keystone Center). During her time working as the Federal Public Policy Advocate at the Office of Hawaiian Affairs she was part of a multi-year effort that resulted in the expansion of the Papahānaumokuākea National Marine Monument and elevation of the Office of Hawaiian Affairs to a Co-Trustee for the purpose of management and oversight of the monument. She uses her degrees and experience to analyze and contextualize the issues at hand, but finds deep listening and coalition building invaluable when empowering people to design and embrace their path forward. Email Keala: kcarter@bearsearscoalition.org
Brandy Hurt
Inter-Tribal Liaison & Traditional Knowledge Advocate
Brandy Hurt leads the Bears Ears Cultural Resources Subcommittee for land management planning and facilitates communication between Leadership, Tribal departments, and Traditional Practitioners within and between Coalition Tribes. Her work advances Traditional Knowledge in decision-making and public policy and supports collaborative monument management. Brandy also organizes and leads Elder and Youth conservation programs at Bears Ears, writes grants and provides opportunities for Indigenous communities to reconnect with the land. As a project archaeologist and ethnographer with over fifteen years of professional experience in cultural resources and heritage management, Brandy has served 22 Tribes in the Southwest, Great Basin, Midwest, California, and Alaska, and many federal and state agencies across the US. She specializes in cultural mediation and consultation support and has managed and participated in various archaeological, ethnographic, and TCPs studies to comply with NHPA and NEPA. Brandy believes in community empowerment to effect change and is deeply committed to advancing Tribal sovereignty and Traditional Knowledge for Ancestral land management. She holds a B.S. in Applied Sociology and Anthropology from Texas State University and is currently pursuing an M.A. in Cultural Resource Management with an emphasis in Tribal-federal relations from Adams State University. Email Brandy: bhurt@bearsearscoalition.org 
Tyesha Ignacio
Operations and Outreach Coordinator
Tyesha Ignacio is responsible for implementing, coordinating, and developing projects and programming to advance organizational goals and for providing operational support to Coalition staff and Tribal Leadership. Additionally, she serves as the lead coordinator for public outreach efforts, including developing, organizing and managing public relations efforts. Tyesha is Diné, Start of the Red Streak Clan born for the Black Sheep People, she is originally from Black Mesa, Arizona. Previously, Tyesha was a Government and Legislative Affairs Associate at the Navajo Nation Washington Office in D.C., where she conducted policy review and legislative analysis to ensure that priorities of the Navajo Nation were advanced and protected. Her legislative portfolio included environmental and health related topics such as the Chaco Cultural Heritage Area Protection Act, Radiation Exposure Compensation Act, and the Special Diabetes Program for Indians reauthorization. Prior to that she was a Second-Year Wilma Mankiller Fellow at the National Congress of American Indians (NCAI) in Washington, D.C. where she headed the development of NCAI's Climate Action Resource Center and co-authored the NCAI Tribal Governance Innovation Spotlight: Food Sovereignty Yurok Tribe and the NCAI Workforce Development Toolkit: A Decision-Framing Toolkit. She has a BA in Environmental Studies form Northern Arizona University and an MPA from the University of Kansas. Email Tyesha: tignacio@bearsearscoalition.org
Ruben Pacheco
Communications Specialist
Ruben Pacheco is a digital storyteller and oversees media and communications for the Coalition's dynamic audience. He was born and raised in Albuquerque, where he graduated from the University of New Mexico with a BA in Political Science. He has lived in D.C. and Austin where he worked as a policy analyst but only feels at home in the Rio Grande Valley. His policy experience includes immigration policy, criminal justice policy, and American Indian federal policy. Ruben has extensive experience as a copy-editor and has subject matter expertise in digital media and communications. His work is motivated by a deep commitment to inclusive institutions that promote well-being and community health. Email Ruben: rpacheco@bearsearscoalition.org